Hey girls!!!
Linking up with Follower Fest over at Casey Wiegands blog!!!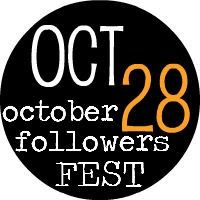 So glad you stopped by the blog:)
You'll find a little bit of this and that over here…
Thoughts on mothering…
Recipes…
Crafts…
Tutorials…
Outfits we wore during the week…
Leave a comment and I'll head on over to your blog and follow along!
****ALSO! If you love Erin Condren and want her $50 planner for only $17.50…
Just scroll down a few posts on my blog
The deal ends at MIDNIGHT tonight!Seriously:) get on it!!!
The deal is actually a $50 voucher for Erin Condren's website…marked down to $17.50.
You can buy ANYTHING!!!_____________________________________________________________________
My current favorite color to wear and for around the house is mustard!
Lucky for me it's a popular color this season 🙂
What's your current favorite color to wear?!
Sunday Edition
Emma
Jean Jacket- Thrift Store (from the GAP)
Skirt- Old Navy
Ruffled Shirt- Target
Flower Headband-Made by me
Me
Scarf- ? Can't remember? It was cheap…that I do remember.
Sweater-American Eagle
Skirt-Forever 21
Earrings- Thrifted