This weekend was not a normal weekend for me.
I spent the majority of the weekend in Dallas away from the babies.
And while I was gone sweet Travis was on baby and house duty all weekend.
I can't even put into words how much he blesses me.
I left on Friday afternoon and came home on Saturday afternoon
to find the house spotless and three happy kids.
Sunday morning we still had kids with coughs and runny noses so we thought
it was best for them to stay home from church.
I still had to go since I am the pianist.
So Trav stayed home all morning with all three of them again.
And low and behold…I arrive home after church to a spotless house again
and three happy kids.
I love my husband and am so thankful for him.
This weekend was such a time of refreshment and encouragement for me.
Thankyou Travis for being my best friend and for being so good to me!
______________________________________________________________________
On Friday night I headed to my sister's house.
We did a little shopping, ate dinner and then she did my hair for me.
We finished off the night curled up in her bed watching tv.
I love her and I love that she isn't far away!
And yes…those are matching bird shirts 🙂
Old Navy special 😉
Saturday morning I headed to The Shine Project at A Little Artsy.
It was SUCH a great time!!!
Several of us sat outside the entire time working on blankets.
It was such a treat being able to visit with friends in the sunshine 🙂
I think the majority of us had a sunburn by the time we left.
I told Travis when I got home that I felt like I had been on a mini beach vacation!
A good dose of Vitamin D and girlfriend time…two of the best things ever!
I'm not sure of the total number but I do know we made over 200 blankets
to donate to Dallas LIFE for the homeless!
Thankyou to everyone who donated fleece for the event!
*side note- if you are in the Dallas area and in need of art lessons
Casey
and her husband Chris have the CUTEST art studio called
A Little Artsy
. They do all sorts of classes…Mommy & Me, children and adults. They also do birthday parties and adult nights!
After the event I headed to Target and Starbucks before going home.
That alone would have made for a great Saturday… but instead it was like the cherry on top 🙂
____________________________________________________________________
And now it's Monday!
Laundry is going, big two are playing, babies napping, coffee in my cup.
It's going to be a good day 🙂
How was your weekend?
I'd love to hear about it!
<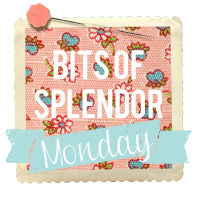 The goal of the link up is to pick "out the beautiful distinct moments of your every day life."
And although this weekend was far from every day life for me it was a weekend full
of moments and people who blessed me more than they know.
Travis, Bekka, Casey and Sarah… just to name a few 🙂
Have a great Monday friends!