Travis and I went out on a date Friday night. As we ate our chips and salsa we talked about our goals for the next few years. These kind of dates are my favorite. Dates where we can dream. But then where we put action to those dreams thus making them into goals. We talked about his new job and what a blessing it has been this past year. Never would we have thought that we would leave coaching. But the Lord obviously had different plans.
And we laughed at dinner about how His plans for our family this year were completely unlike anything we would have ever dreamed up. We NEVER would have thought that I would be making a full time salary staying home with the kids in very part-time hours selling skin-care. Working with Rodan and Fields Dermatologists has been one of the most unexpected blessings in my life. I can honestly say I swore up and down a year ago that I would never do direct sales. It wasn't my thing and never would be. But here I am a year later and I can truly say it is my favorite job that I have ever had (and I have had a LOT of them!). I can work my business all while my kids are napping or after everyone is in bed at night. I get to sell products that I am passionate about and that truly work. And I get to help other women start businesses just like mine. I have seen first hand the blessing that this business has been in not only my life but also the lives of my girlfriends and sisters.
This past month I have attended several Rodan and Fields events with women from my area. It has been so exciting to meet some of these women and to hear their stories. Several of them are Lexus earners with the company. And some of them have been in this business and are making six figure incomes in just two years. What I love most about this is that they have a vision for their businesses. Not a "get rich and roll in the dough" vision. But a vision on how their business can help others. I love that I am able to build a legacy for my family. Something that will not only bless my family now but a business that will continue to grow and bless others down the road.
I thought I would address a few questions that I get asked regularly about Rodan and Fields!
Q. Do you have to have a blog to be successful?- Absolutely NOT! I am one of the only bloggers I know who sells Rodan and Fields products.
Q. Do you have to have parties?- No! And that was what I loved most about R+F. I am not a party person…. that kind of thing stresses me out. You can grow a very successful business from home. All you need is a computer and a phone! But… if you're a party person then you very well could grow your business by having parties if that is what you choose!
Q. Do I have to stock or ship products?- Nope! The company does it all for us.
Q. Who is this company by?- Rodan and Fields Dermatologists was created by the same dr.'s who created Proactiv. Dr. Katie Rodan and Dr. Kathy Fields. They wanted to do for aging what they have already done for acne. So they created a line of products and put them into bigger department stores (Nordstrom, Bloomingdales). It was the number one seller in Nordstrom. They then realized they could reach bigger groups of people by selling through direct selling (which is what I do). So they pulled out of the department stores and proceeded to sell through direct sales. And the rest is history! 🙂
What I have learned over the past six months of selling is what a BLESSING this business can be. It has been so much fun getting emails from customers who tell me that their skin has never looked better. And it has been such a joy to watch the girls on my team grow their businesses.
With tax refunds beginning to happen I highly encourage you to consider investing that into a business with Rodan and Fields Dermatologists. One of the things that I love most about our company is that both our products as well as business kits have a 60 day return policy. Which means… if within those 60 days you aren't pleased with the products OR business. Then you return everything, EVEN if your bottles are empty, for 100% of your money back. It is risk free to try both the products AND the business! That speaks volumes about our company!
If you have been on the fence about contacting me please do! I would love to tell you more about the business side of Rodan and Fields. I always struggle with writing these type of posts simply because I never want to sound sales-pitchy. Instead I wish we could chat over coffee about the business. You know when you find something that you really love and are excited about and you want to share it with your girlfriends? This is one of those things:)
Email me at thevanillatulip(at)yahoo(dot)com
Hope your weekend was great!
*girls date this afternoon with my favorite 6 year old*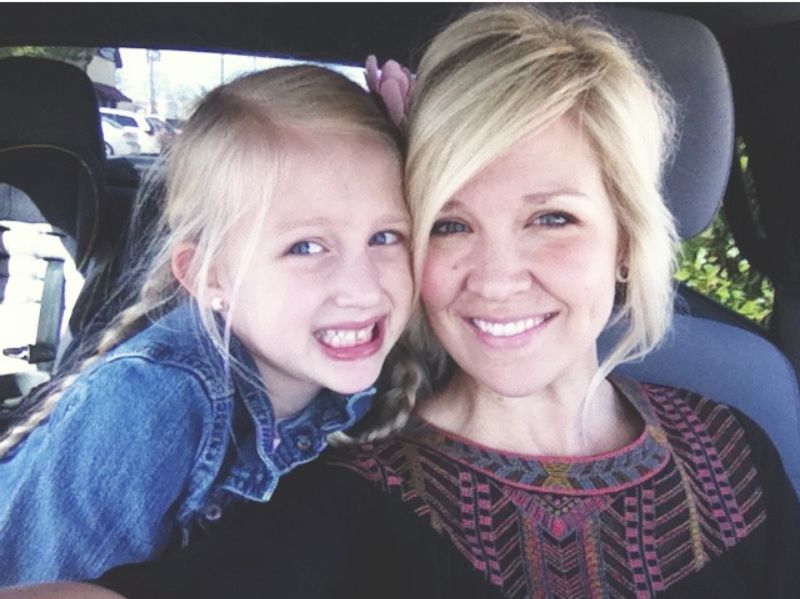 –the dress in the top two pictures is from ShopRiffRaff.com–