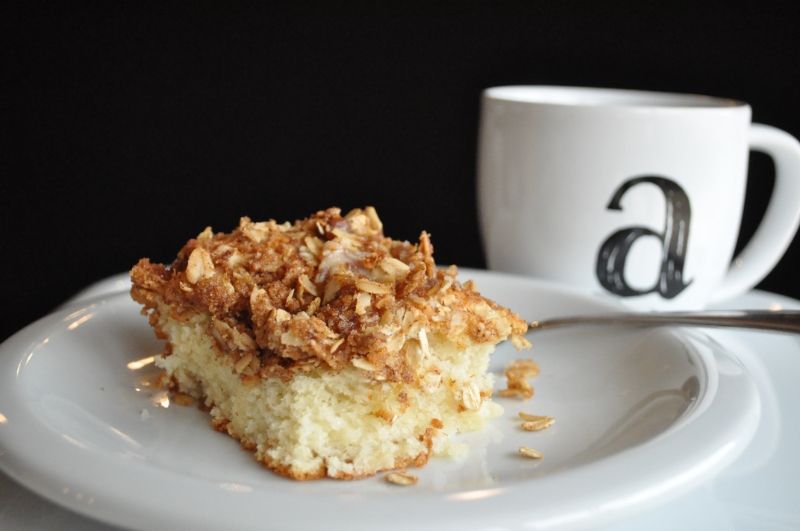 We LOVE baked goods at our house… muffins, breads, coffee cakes… we don't discriminate! This Pancake Mix Coffeecake is one of my favorite and easiest recipes. I hope you enjoy it as much as we do!
PANCAKE MIX COFFEE CAKE
CAKE
2 C. Pancake Mix
1/2 C. Sugar
1 1/4 C. Milk
1/4 C Vegetable Oil
1 Egg
Blueberries (optional)
Mix these ingredients together and pour into a greased 9×13.
TOPPING
3/4 C. Oats
1/3 C. Brown Sugar
1 tsp. Cinnamon
3 Tbsp. Butter
Mix these ingredients together and sprinkle over the top of the cake.
Bake @ 350 degrees for 20-25 minutes.
*I like to add blueberries to our coffee cake when they're in season.
Add as many or as few you as you like to the cake batter!*