Homeschooling+Flexibility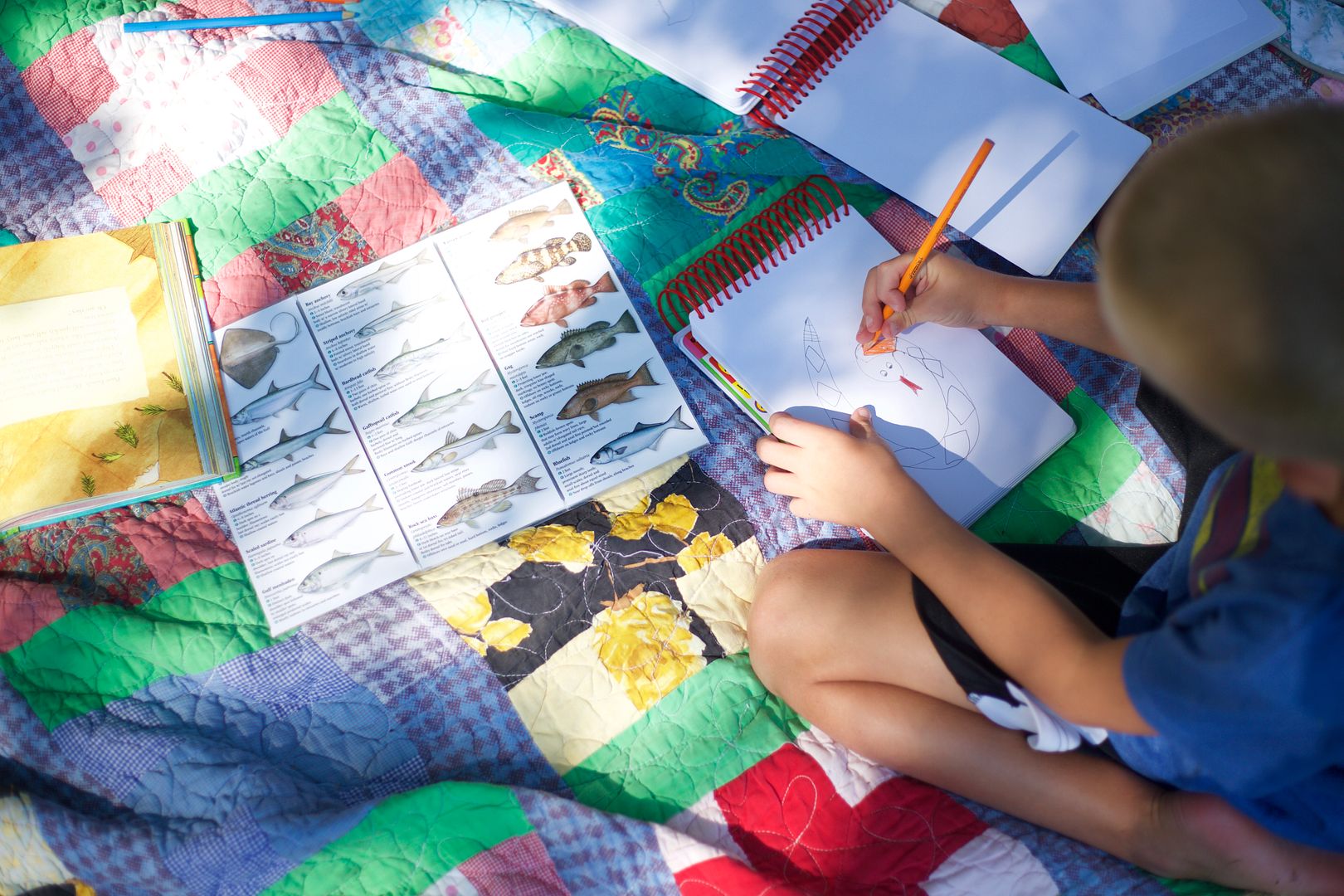 One of the things that I love most about our homeschooling journey is the flexibility that it brings. And of course the flexibility that it has taught me to have.  My temperament is pretty laid back normally, so flexibility comes fairly naturally to me.  But I will say, I had to learn early on that in order to teach my children well, I had to let go of all expectations and ideas of what I thought our days should look like. Teaching so many different grades and having so many different ages makes for a schedule that can't always be written out on a day planner.  I have had to learn (and am continuing to work on it) to give myself and my children heaps of grace when it comes to homeschooling and our schedule.
If the baby was up several times in the night, we will have a slow start to the morning.  If a child is having a hard time grasping a concept or focusing, we'll take a break and return to our work later. If there's an overall sense of grumpiness, I'll make cups of hot cocoa to sip on while they do their work.  If it's a rainy day, we'll do some extra school so we have the freedom to take more field trips whenever we want.  If it's a sunny day, we'll take our quilts outside and learn under the shade trees.
This particular morning Cash went down early for his morning nap.  He's at that phase where he is into EVERYTHING and runs EVERYWHERE.  I am so thankful that he is a good napper.  It allows me to have a few hours each morning to teach the kids without wondering what he has gotten into. 🙂
We pulled out our quilts, put them under the trees and brought all of our books outside.  One of our favorite parts of school is our read-aloud time.  I'll read a few chapters from a chapter book while the kids draw in their nature notebooks.  Growing up my mom made all of us kids have nature notebooks. We would go to the nature center for a walk and draw as we went.  We still laugh about my little brother drawing pictures of pizza in his nature notebook instead of something from nature.It makes me smile seeing other homeschool families doing nature notebooks.  Mom- you were paving the way 20 something years ago 😉  I'm so thankful that you're MY mentor!
Of course, everyone doesn't stay put on the quilt for long.  My Cade is one who loves to explore and discover.  While I read out loud he was within ear shot while digging through the bushes.  Several years ago he discovered the Green Anole lizard at my sister's pool.  He has always been fascinated with them and has always tried to catch them when we visited.  Last summer he successfully caught SEVERAL Green Anoles and relocated them to our front landscaping.  At the time we didn't think they would stay around.  But, this summer we were pleasantly surprised to see they HAD and not only that… but he found Green Anole babies 🙂
So again… flexibility in our learning.  We stopped reading our chapter book and all gathered around to look at the Green Anole.  We watched what happened when he placed the lizard in different areas of our yard.  It would change from bright green to brown to dark green.  We talked about how God created the lizard that way to protect it from predators.  These conversations are my favorite part of homeschooling.  Being able to discuss and research things that interest my children.  And to be able to bring it all back to our Creator.
If you're a homeschooling mama, does flexibility come easy to you? Or is it something that you find really stretches you? I'd love to hear your thoughts!
"I love to think of nature as an unlimited broadcasting station, through which God speaks to us every hour, if we will only tune in." – George Washington Carver.